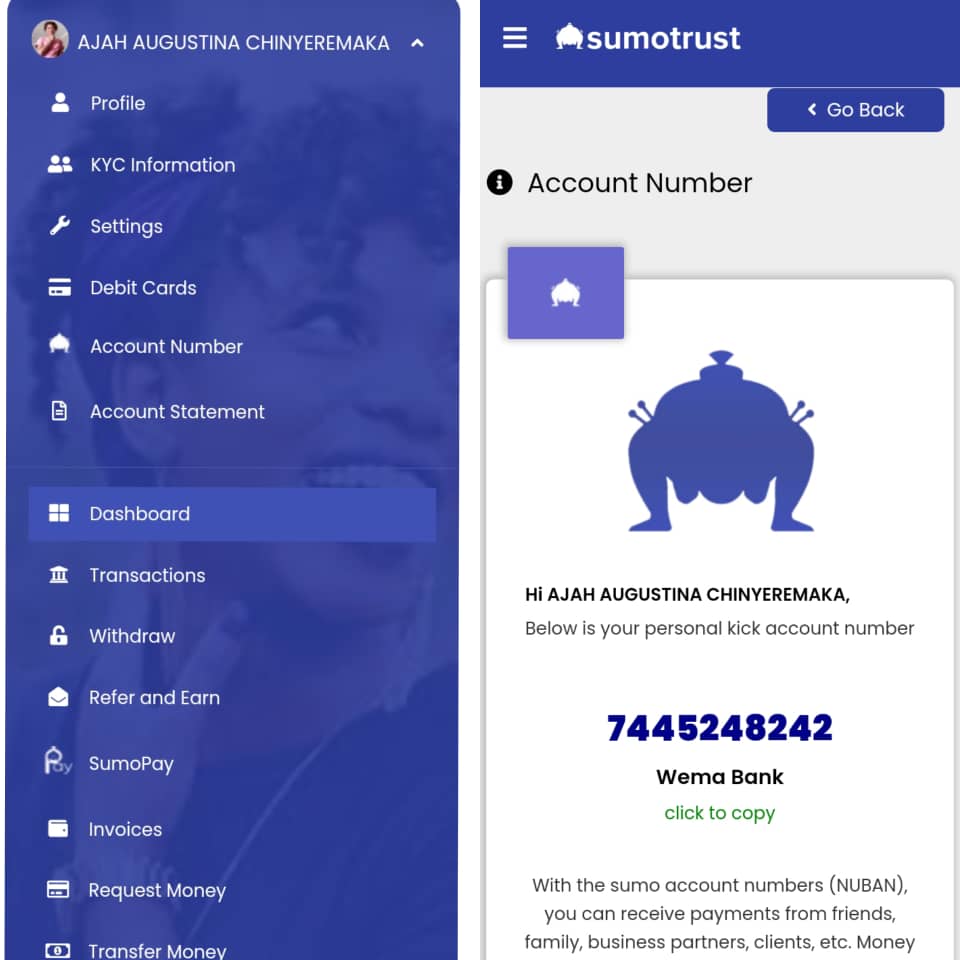 Since the launch of SumoTrust; our Users have shown their concern on how to make deposits/receive money from just about anywhere or anyone (regardless of if the sender has an account with SumoTrust or not) via bank transfer.
The Kick account number on SumoTrust allows you to make deposits and receive money into your Sumotrust savings account via bank transfers and deposits.
The account numbers are provided by Wema Bank; However, you cannot make deposits at the bank halls. It only allows POS deposit or transfers using USSD or mobile app.
Related: How to link your debit card to your SumoTrust account.
You can also share your Kick account number to clients, friends, and family for transactions (Payments) when you don't want to use the "SumoPay" feature that uses the card option to receive payments into your account.
Below is a Quick Guide on How To Make Deposit To Your SumoTrust Account Using Your Kick Account Numbers
Login to your SumoTrust App,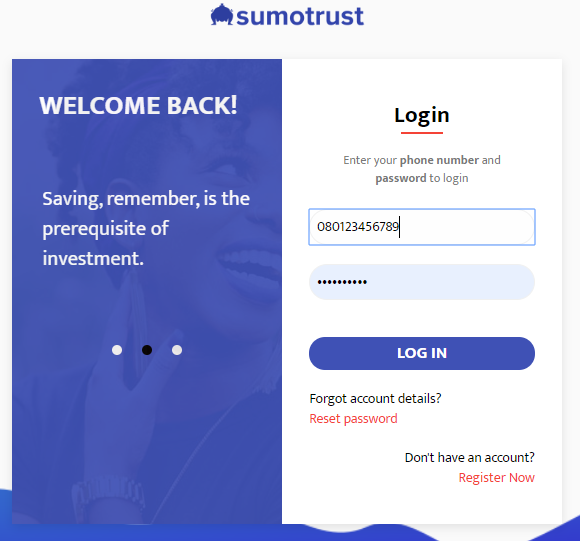 Navigate through the dashboard and click on the "Menu" Tab
Click on the drop-down arrow to access the "Account Number Tab" see image below;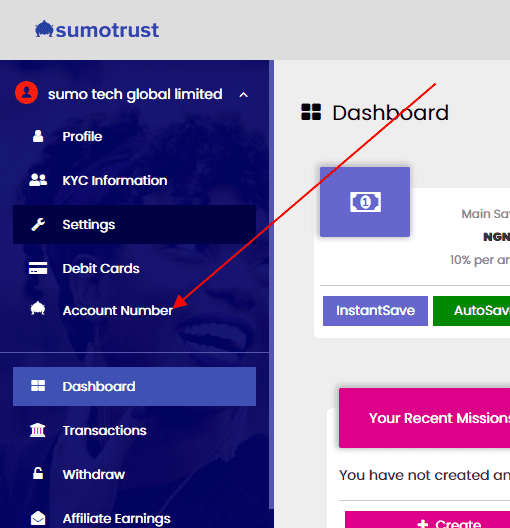 Or you will navigate down on your dashboard to this point below;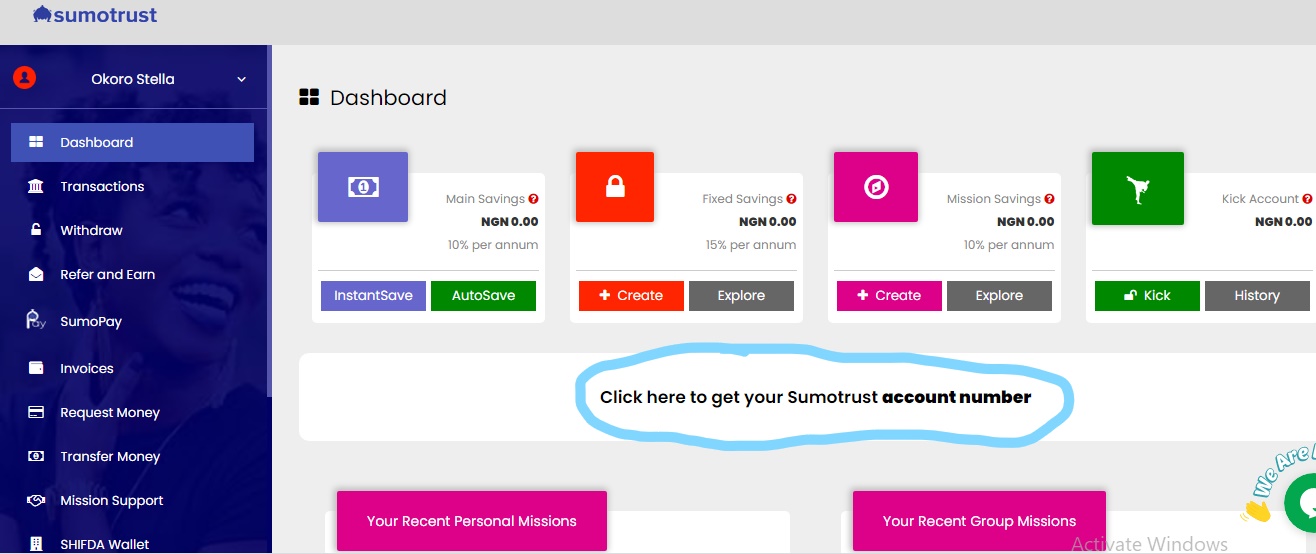 4. When you click on the get account number icon, you will be required to put in a few details such as bank account number, bank name, and BVN. Once you fill it and click verify, the account number will be automatically generated for you.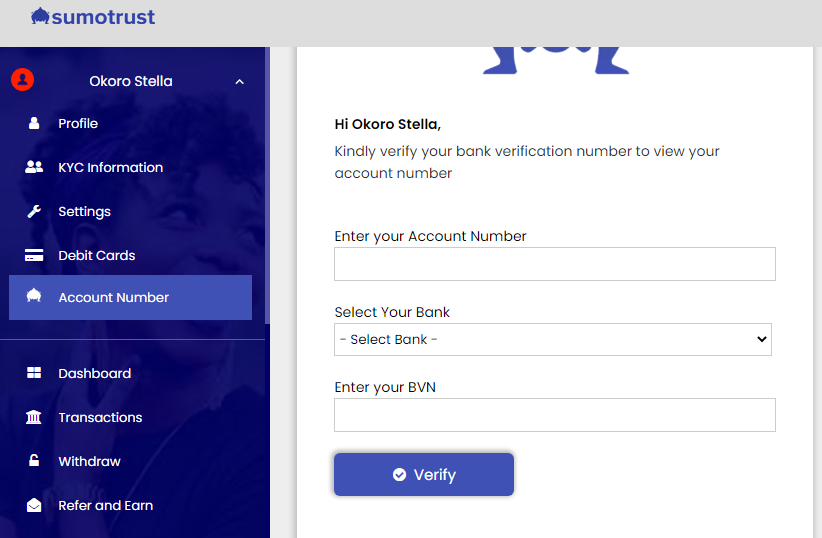 5. Go to Account Number and Click to view your "Unique kick NUBAN number" details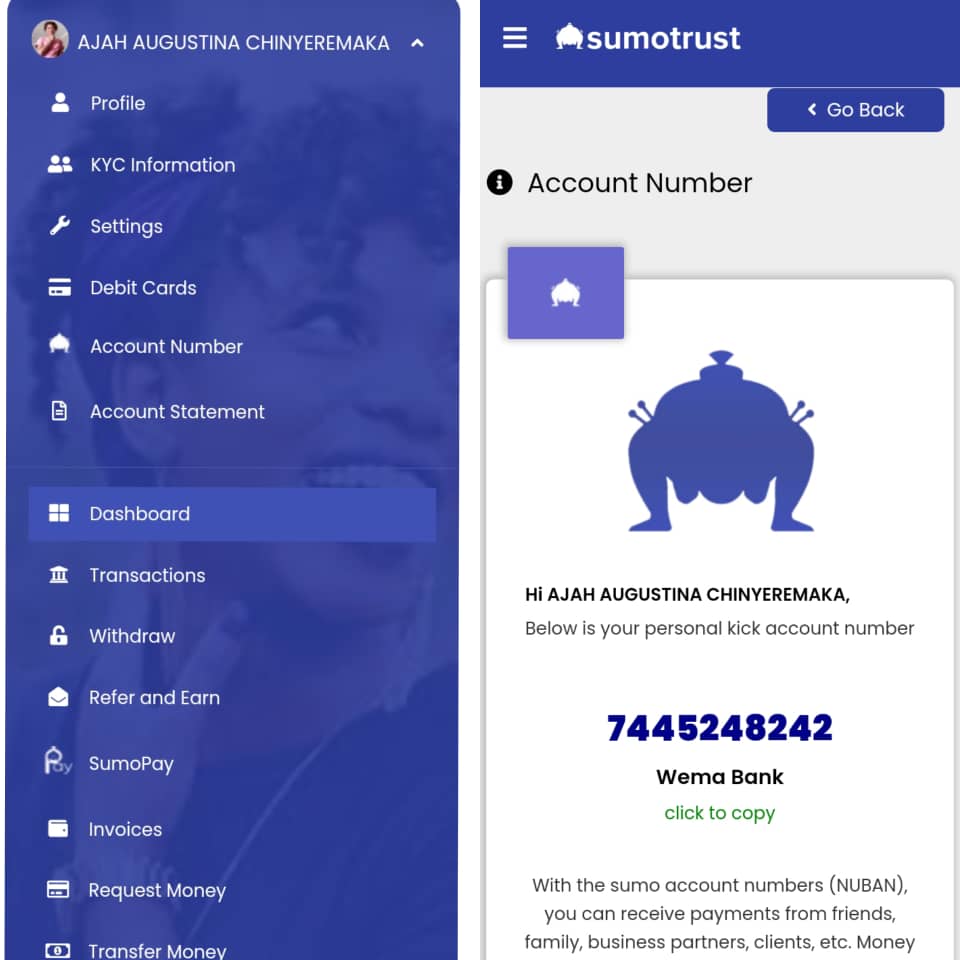 6. You'll be redirected to the next page where you will be able to copy and or share your account number with your family and friend by simply clicking on the "Click to Copy or Share Your Account Number Button.
7. You can also copy and paste in your Bank App to transfer from your Bank to your Sumobank Account.
8. Just like your normal banking transaction; input the amount you wish to save (in your SumoTrust account) and confirm.
On verification; you will get a Mail notifying you of a successful transfer. To confirm this, kindly login to your SumoTrust App and check the total amount in your wallet.
Please feel free to report via mail at contact@sumotrust.com or call +234-814-800-8091 if you have any challenges carrying out any transactions with your account number.
Also, follow us on our social media handles (@Sumotrust on Twitter and Instagram) for recent updates on our products and services.
Let us know if you need anything in the comment section.
Download/Update the SumoTrust App from Google Play Store.