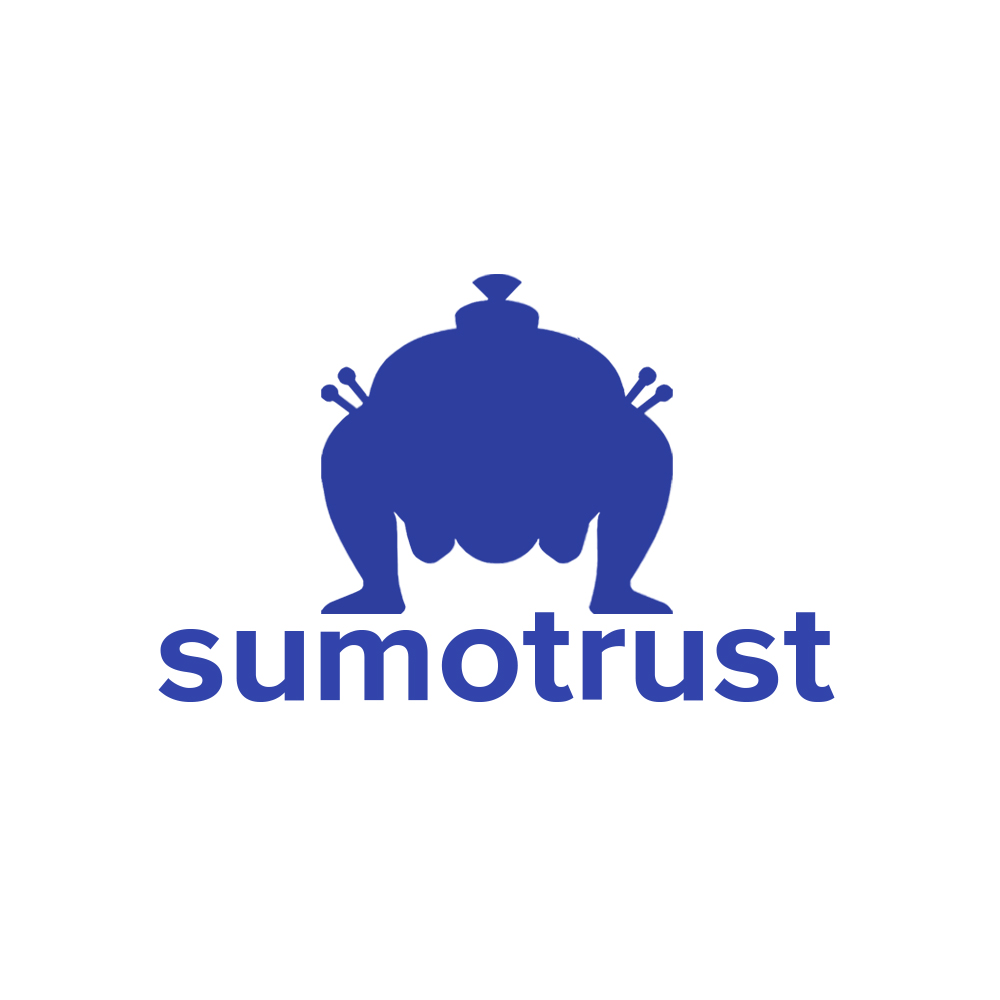 Why SumoTrust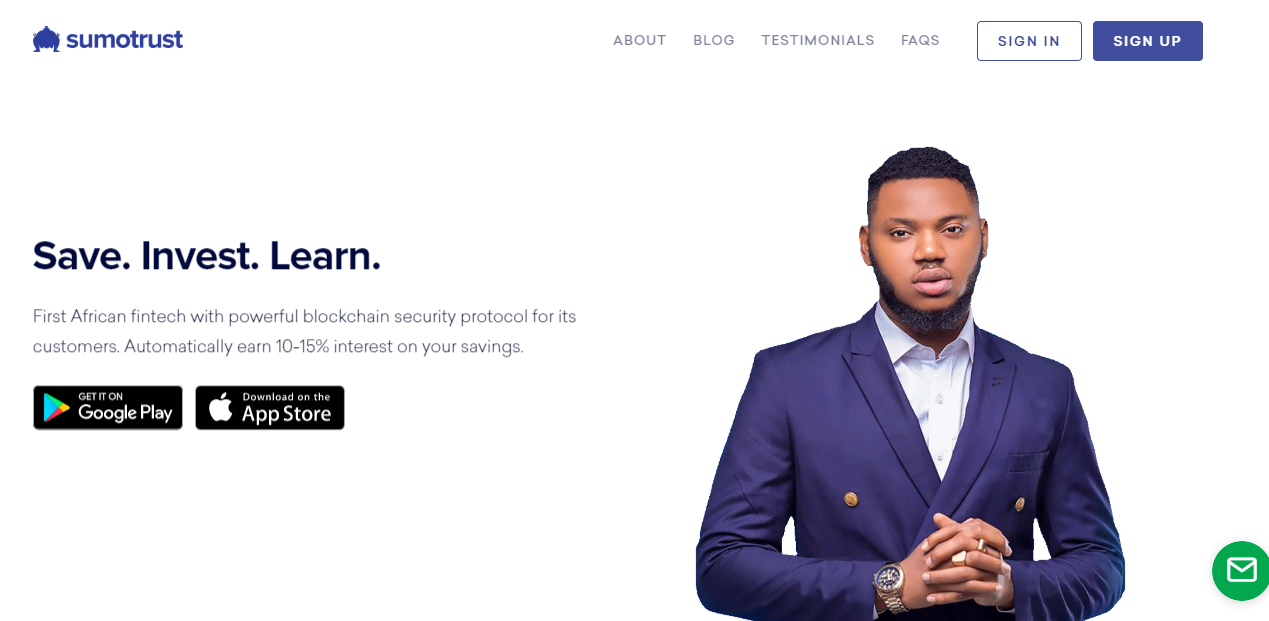 Sumotrust is a digital, trusted, secured savings and investment platform which encourages users to save, learn, invest and earn 10-15% of the total amount saved per annum.
By using Sumotrust, you don't need account numbers to save and invest. All you need to get started is to have your ATM card linked to your Sumotrust account for deposits and your account number for withdrawals.
SumoTrust is the smartest way to SAVE INVEST LEARN and  Earn 10-15% interest for every penny saved. Search for 'Sumotrust' on Google Playstore and Apple Store to download the app
SumoTrust is secure savings and investment platform that helps you save, send, receive and plan your finances effectively. SumoTrust helps Africans build wealth through micro-savings and investment. With SumoTrust, you can choose to save and raise money for something or invest your money to earn profit returns annually.
With the mission to give people the power to easily save and manage their finances through automation while making better financial and business decisions.
The vision is to see more happy people in the economy with successful projects executed without much hassle as regards financing. The more people save, the more they have money to carry out projects when the need comes.
Why you should save with SumoTrust 
SumoTrust is a very flexible savings platform with interest amounting to over 10% annually and saves you the stress of going in and out of banking halls with all the hurdles attached to it.
Also, there are no hidden charges on SumoTrust apart from penalty charges that come from making unnecessary withdrawals.
Importance of saving with SumoTrust 
SumoTrust does not just help you save and spend less, with the partnership with Entrepreneur Platform, you get FREE access to the Digital business academy of Entrepreneur Platform which costs 30,000 Naira to 150,000 Naira depending on the business course you decide to learn from the platform.
You will be certified by Entrepreneur Platform once you finish your online business program and have access to business mentors at a subsidized rate, free business support, and a forum to work and collaborate with like minds.
If your reason for saving is not to start or grow a business, there are other tools and programs that will make life much easier on the go. These reasons can be having emergency funds, travel, school fees, shopping, buying property, growing your Sumo Point, and accessing loans.
How do I start saving with SumoTrust?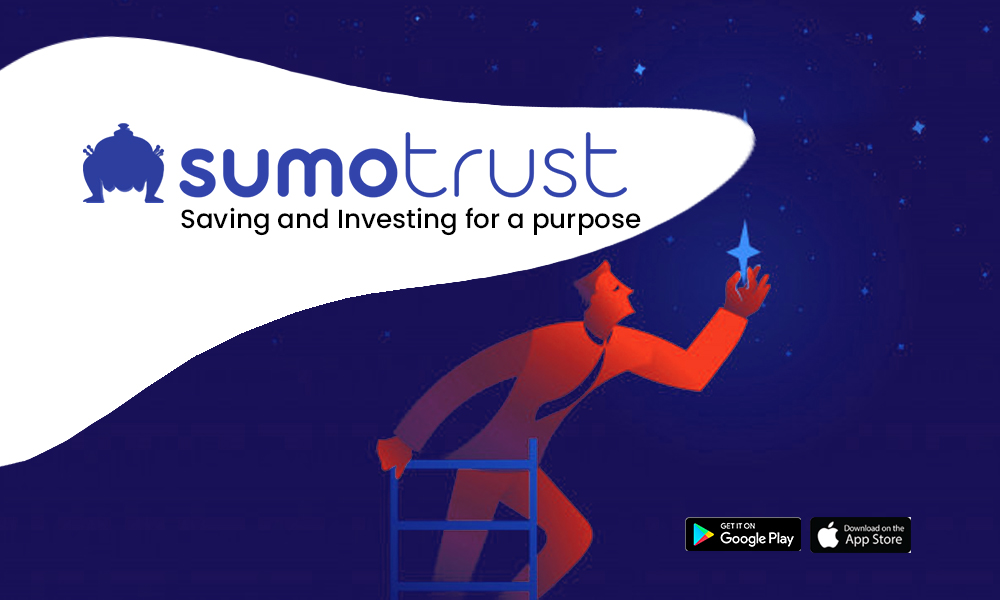 Every saving and tool usage on the SumoTrust platform is automated, to start saving on SumoTrust:
Search for 'Sumotrust' on Google Playstore or Apple Store to download the app.

Kindly, create a free SumoTrust account with your name, email address, and phone number (Phone number based on your country)

Verify your account by clicking on the account confirmation link sent to your email to proceed.

Save your first amount (as little as N100). (Use your Visa, Verve, MasterCard, etc from any bank in your country).

Set your withdrawal date or leave it to use any of the free withdrawal dates from SumoTrust.

Now, set a convenient savings plan as desired (AutoSave is highly recommended)
In cases where you miss a saving due to insufficient balance in your account, you can IntantSave the amount missed the previous day to make it up and reach your savings goal faster.
Will SumoTrust deduct charges From my Account?
No! it's 100% FREE. There are no bank charges for debits and saving money to your SumoTrust account.