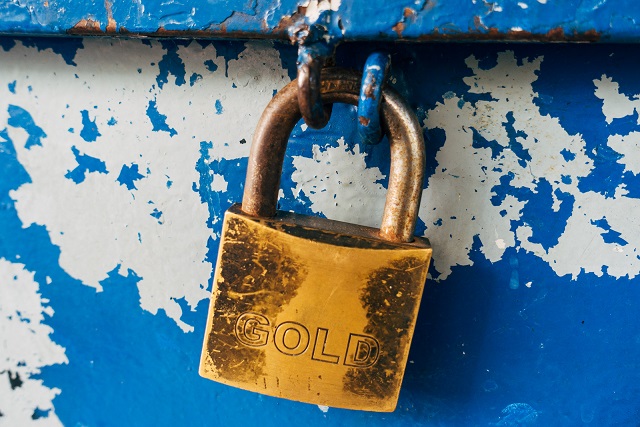 The flexi-fixed deposit on Sumotrust is a type of Fixed deposit that allows you to create a flexible fixed savings plans with a minimum of N100k. With this feature, you are able to create a fixed deposit and top up funds into active fixed savings which is automatically released into your kick account at maturity.. 
Key Important Things To Note About Flexi Fixed Savings Plan.
Works basically like fixed deposit

You can top up funds into an active fixed saving that is yet to reach maturity.

A minimum balance/deposit of N100k will be required to set it up.

The minimum maturity is 6 months

The minimum top-up amount is N100k.
With these features, you are able to save even more while maintaining an active savings plan without the need to create multiple fixed savings plans.
How to Get Started With Flexi Fixed Savings
Login to your Sumotrust account at

www.sumotrust.com

Navigate to the Fixed savings wallet section and tap on the "Create" button

Read the features and tap on the "Let's Proceed" button

Fill the form and select "FLEXI FIXED SAVINGS" at the type of fixed savings option.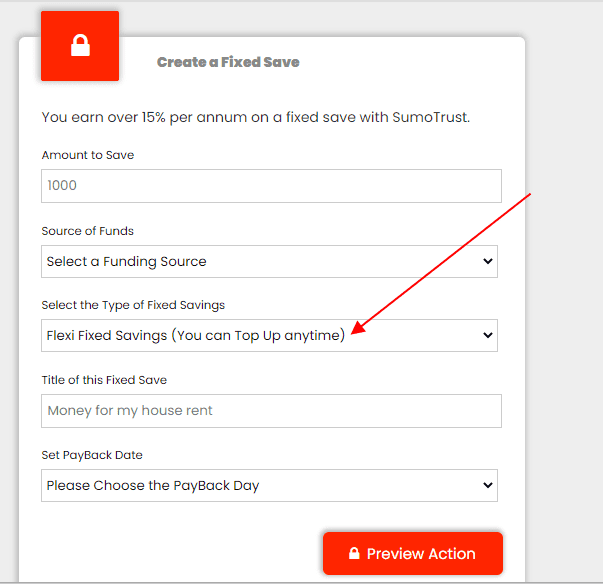 When  you're done filling all the details, click on the "Preview Action" button to proceed 

Read the summary of your entries and accept the terms and click on "Lock Funds" to activate.
If you have any issues with your account, do not hesitate to contact our Live Support or call our customer hotline at 08148008091.