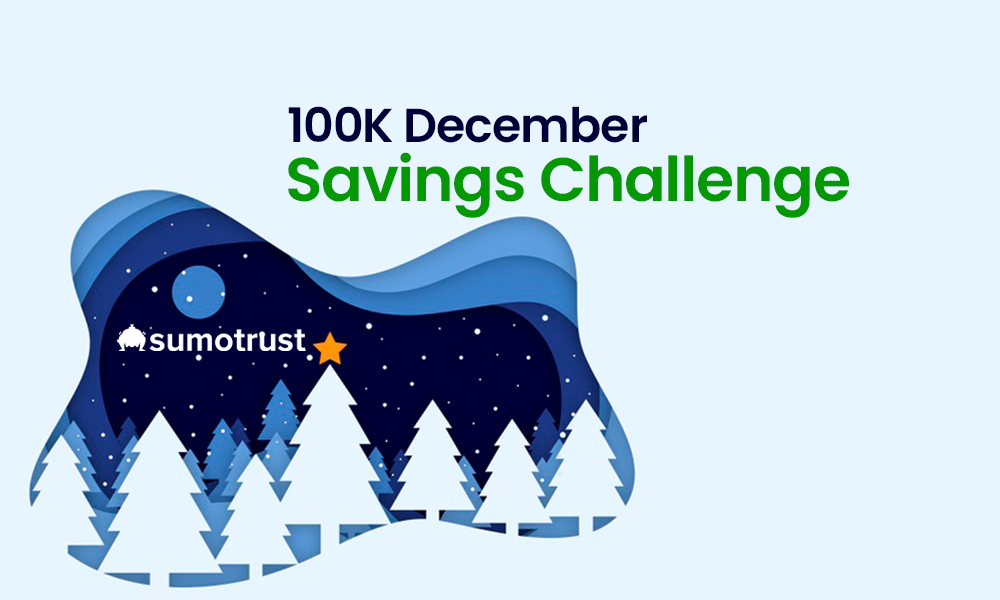 2021 is already on a fast express lane and it won't be long again to have December around the corner.
As usual, we're here to remind you of your finances and planning ahead of time.
This is why we have decided to create the 2021 100K December Savings Challenge.
All you need to do is join this
group savings here
and save up to N100,000 on or before 10th of December 2021 and stand a chance to win cash prizes and end-of-the-year gifts from SumoTrust.
The most important thing is that your 2021 December spending is well planned out and this will help you not run into money distress when that time comes.
You can save more than N100,000 in the group challenge to enjoy more benefits.