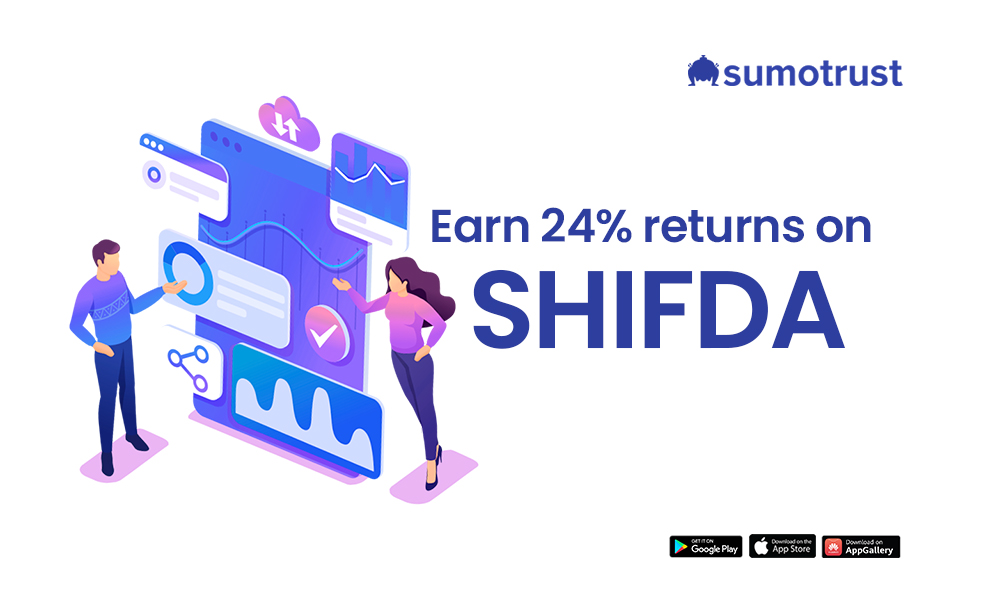 SumoTrust Investment: SumoTrust High-Interest Fixed Deposit Account – (SHIFDA)
Here is all you need to know about SumoTrust investment product also known as Sumotrust high interest fixed deposit account.
SumoTrust high interest fixed deposit account (SHIFDA) is a high yield Hedge fund account on SumoTrust that works like a Fixed deposit but high interest returns available to investors. 
This investment offer securely empowers our experienced investment professionals with liquidity to invest into carefully selected and diverse portfolios for long term investment decisions of a minimum of 6 months it can stay as long as 10 years for a 24% return per annum. We help get your money to work by investing our holdings into financial and real securities.
SHIFDA is available to investors with 500,000 Naira and above looking for a secure and highly profitable investment offer.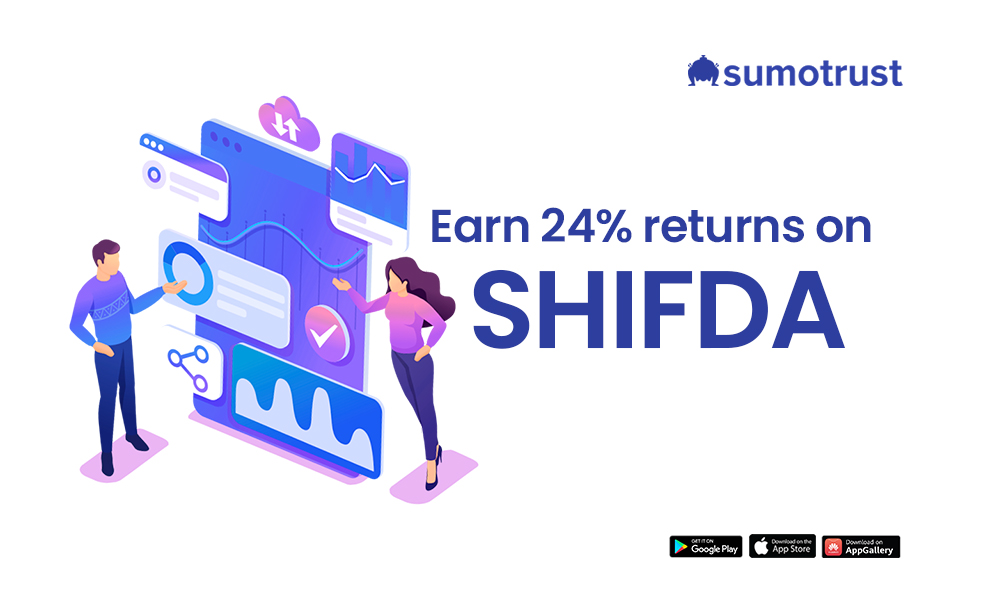 Detailed Overview Of SumoTrust High-Interest Fixed Deposit Account (SHIFDA).
It is a fixed deposit offer that works like a hedge fund investment to further strengthen, secure, and minimize investment losses for investors.

The minimum lock/investment amount is 500,000 Naira.

Investment returns is 24% per annum.

The maximum Lock/Investment amount per verified individual is 100 million Naira.

Investment of 500,000 Naira to 10 million Naira has a minimum maturity tenure of 6 months and up to 10 years.

Investment of 10,000,001 Naira to 100 million Naira has a minimum maturity tenure of 12 months and up to 10 years.

At maturity, funds are automatically made available to investors' kick account

where you can withdraw to a local bank account or roll over again.

There is a 2-step security to investor's funds that in the worst cases where investment goes bad (Loss in investment), the investment is converted as debt and paid in full by the company and no losses on the investor's end.

Interested investors must have an online account with Sumotrust, visit

www.sumotrust.com

to create a free account.

Full and

correct KYC details of investors

must have been submitted on SumoTrust.

Minimum deposit of NGN100 fixed deposit must have been made on the investor's account.

Investors must have to request for and fill out the SHIFDA Investor's form before making a deposit.
How To Get Started With SHIFDA
Read through the overview above

Send an investment request email to

shifda@sumotrust.com

or call 08148008091 for enquiries.

Signup with Sumotrust and fill out the

KYC form online here

.

Fill out the investor's form sent to your email and deposit N100 into your fixed deposit account.

Follow the SHIFDA investment link sent to you and fund your Sumotrust account by bank transfer using your kick account number, debit card or request for a transfer to the company account.
If you need help or want to make inquiries, kindly call our customer support careline: 08148008091 or 09068888240.