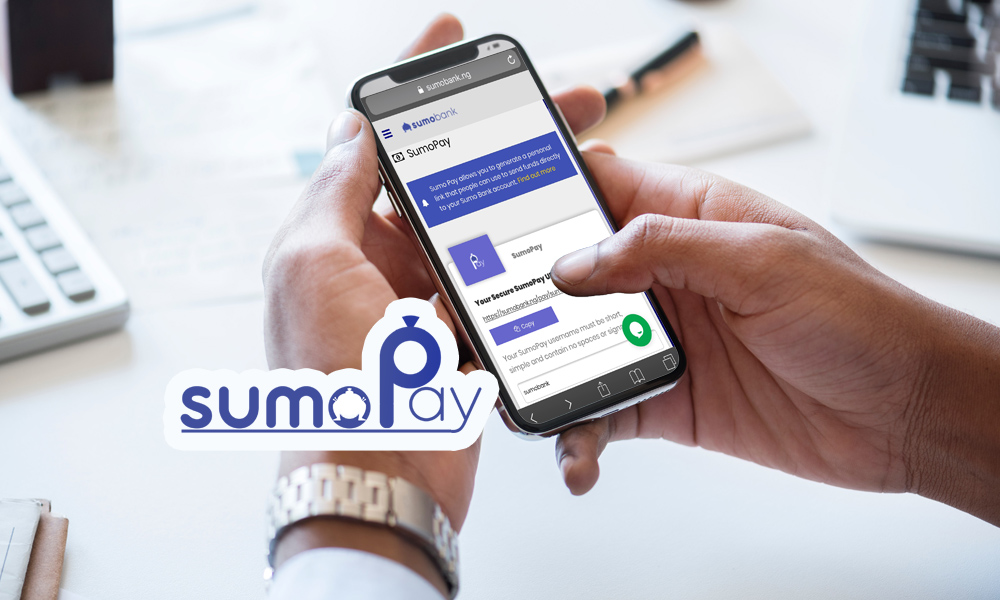 What is SumoPay
SumoPay is a feature on Sumobank that allows you to receive savings from anyone anywhere without having to create account. With your SumoPay link, you can ask your colleague, uncle,  Aunt, friend or family in Nigeria to send you savings which will be credited to your account immediately.
What you can Do With SumoPay
Receive savings from anyone

Receive donations from the public

Receive money from clients

Request money from Clients/debtors, friends, etc.

Crowdfunding and fundraising for a project.
How to Use SumoPay?
from the admin menu, click on 'Sumopay' you can choose to edit and customize your Sumopay link or not.
Copy your Sumopay link to clipboard and send it to anyone who wants to send/pay you money
They will be able to send you money instantly without having to create an account with Sumobank and the money will instantly be credited to your Main account which you can withdraw to bank anytime.
It is best recommended not to withdraw money received into your main account from Sumopay as withdrawals out non-free withdrawal dates comes with charges, aside from that, Withdrawals is 100% FREE.
If you're just getting started with Sumobank, here is how to connect a debit card to your account and start saving.