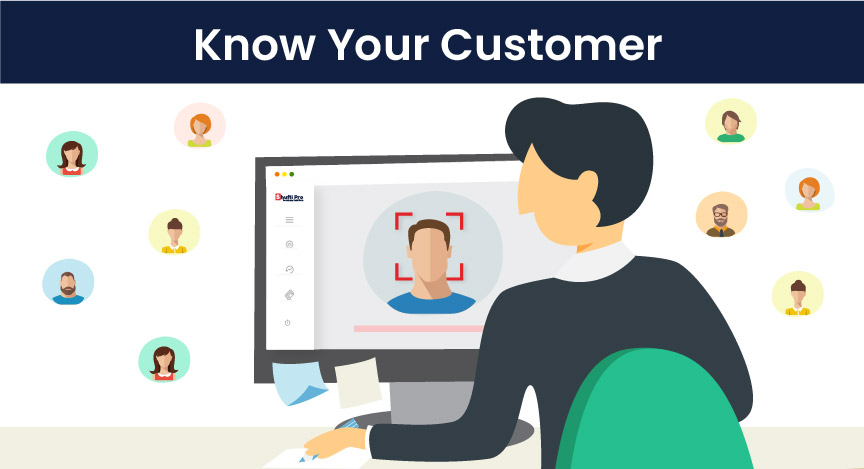 SumoTrust KYC Terms For User
KYC (Know your Customer). Following CBN guidlines, this requirement will provide Sumotrust with users real details and data which is only for use by the platform and never shared with a third party platform except for the regulating authorities. 
The KYC documents provided to Our Platform (Sumotrust) shall from time to time require changes, based on applicable law and regulations and our platform own internal guidelines from time to time. In each case, relating to the verification of identity and knowledge of the SumoTrust customers and to the opening of savings and investment accounts by any Security Party (including the Accounts);
Below are the terms and policies every user on SumoTrust must agree to before submitting their KYC details
Section 1: User details
Every user on the Sumotrust platform must Submit the requirements below for their KYC verification on a Tier 1 term and withdrawal less than 1 million Naira from Sumotrust.
Personal Details
Full name  which must be the original name

Personal phone number

Gender

Permanent home address

Date of birth – Must match with the one in your ID document submitted.

Marital status

Nationality

State of Origin

Local government

Bank Verification Number (BVN)

Full name of next of Kin

Phone number of Next of kin

Address of Next of kin

Permanent Home Address:  (house number, Street, city, state, country) 

Gender of Next of Kin (Male or Female)

Relation with Next of Kin: (father, mother, brother, sister, husband, wife, son, daughter, employer, friend).
Your Next of Kin is very important to us as it will help us reach to someone in cases of death or unavailability of account over a long period of time. We will contact your next of Kin over a dormant account with a minimum balance of 5000 after 3-10 years to ask questions about your well being if reaching you is not possible over that time. 
This is to help us understand better why you have not accessed your account for such a long period of time and if in the worst case of death or our customer is reported dead by anyone, we will have to ask for death certificate and possible pictures and once we confirm all things being equal, we will release funds left in deceased user account to his/her next of Kin.
IDENTIFICATION
National identification means which can be either Drop down of: (Driver's license, International passport, National ID Card or permanent voter's card, or approved school ID card for students).
Section 2: Uploads
Image of selected ID

Headshot recent photo image which must not be more than 2MB

Photo of user holding a paper card with name and phone number written on it by free hand.

Live Video of user – not more than 10 seconds.
All requested documents must be uploaded on the KYC verification page.
The KYC comes in two forms, KYC for section 1 works only for basic account details like change of name, bank name/number and withdrawal less than 1 Million Naira.
Section 2 is a must for every change in section one and withdrawals above 1 million Naira from Sumotrust platform.
Section 2: Information Bridge Agreement
For the KYC documents given to SumoTrust platform by its users, the following terms shall govern the information uploaded.
User must upload the right and correct information as fake KYC details might lead to account suspension.

User must notify his/her next of kin about an account on Sumotrust.

User must protect their various accounts by all the security details given to them by Sumo Trust platform. (Password,  WITHDRAWAL pin, Google Authentication, Email verification)

SUTEG (Sumo Tech Global Limited) is bent on customer satisfaction and security, your compliance will help a lot and not giving us all the necessary details request may hinder us from giving you the best experience.

Information shared with Sumotrust is discrete and only used for Sumotrust's products and Services.