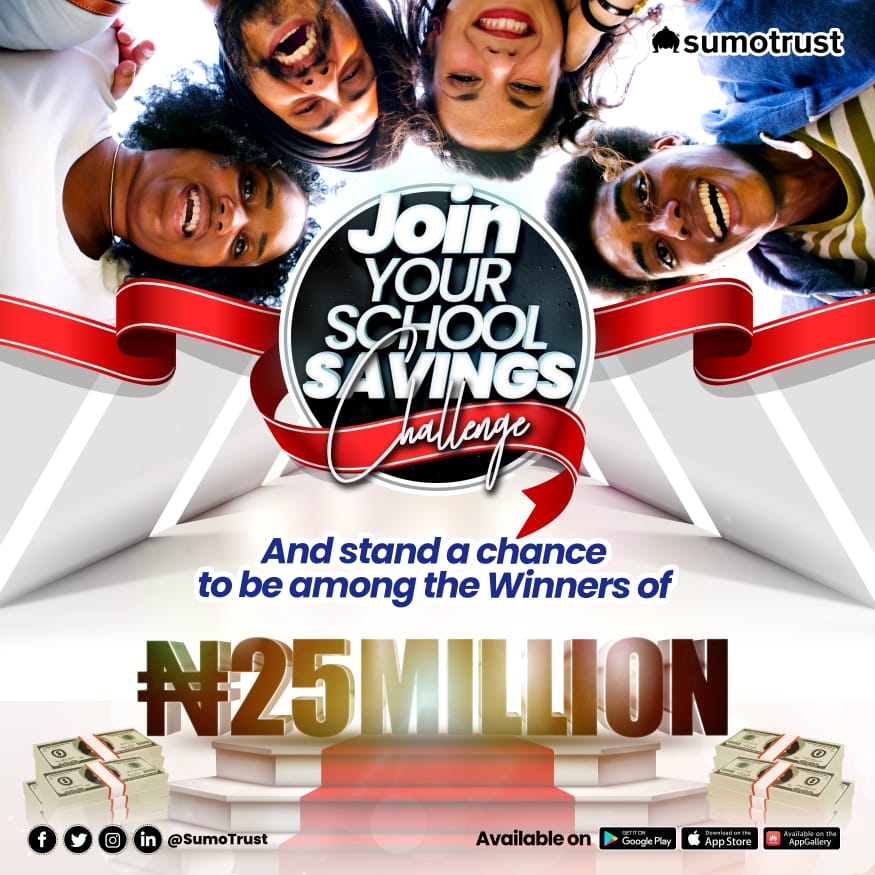 In a quest to help raise financially stable and good personal finance managers among students, we're introducing Sumotrust University Savings Challenge 2021
What is Sumotrust University Savings Challenge?
It is an online university savings challenge sponsored by Sumotrust and specifically meant for Nigerian university students. The challenge is to encourage university students to save up to 300,000 Naira between January 2021-December 9, 2021. The savings challenge is poised to help Nigerian university students raise money gradually for whatsoever purpose but Sumotrust will be proud to be the platform that helped Nigerian students become better savers in 2021.
As a way to encourage this behavior, we have set a price tag of 17 Million Naira, that is N100k to a lucky winner from 170 Nigerian Universities that saves a minimum of N300k on or before the 10th of December 2021. Every active participant of this challenge also gets to enjoy the equivalent interest returns for any amount saved.
How To Join Sumotrust University Savings Challenge
Register or login to your Sumotrust account at

www.sumotrust.com

 

From your account dashboard, navigate to the

'mission savings'

section and click on the 'Create' button. 

Search for your school at the search box and join the savings group. Example: search for Unilag, Unizik, Ebsu, Imsu, Unn, etc and join according to your school.

Save from time to time at your own comfort and resist the urge to withdraw your savings throughout the entire savings challenge period.
Job Alert: A Call for School Reps 
We're looking to have scool reps that will coordinate and speak with abou the ongoing Univeristy savings challenge. 
As a school rep, your job is to make sure that your school group have at least 100 registered participants for the savings university. 
There's a one-time reward fo N50,000 for each school representative that gets up to 100 registered students into the group. 
If you wish to representive of your school, kindly send us an email at jobs@sumotrust.com or contact our WhatsApp support at +2348148008091.