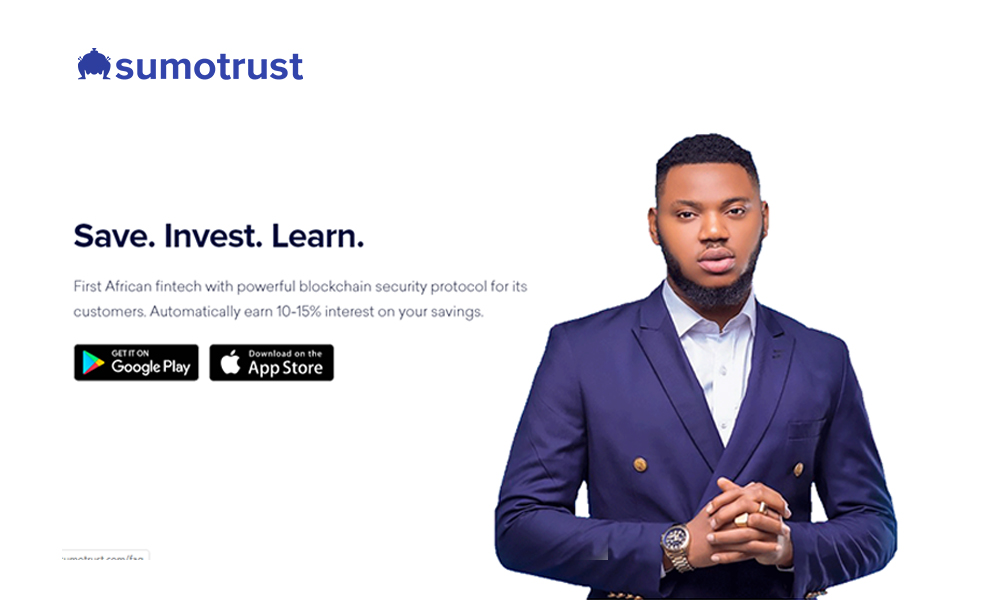 We Wish to Be Known as SumoTrust Now Instead of Sumobank
"He who much is given, much is expected" yes, this has become our reality.
We want to use this opportunity to say thank You for being part of our amazing journey so far.
The burning vision of helping Africans easily grow wealth through an automated community-driven process became a reality in June 2019 after our beta phase that used non-web solution in June 2018 and today, we're happy to share with you our good news and what's next.
In 6 months, we have grown from 0 to serving almost 4000 customers and to serve you better; we decided to carry out a product-service survey which will help us to do more.
Based on the feedbacks we got from our "Esteemed users" on our Product and service survey; we're happy to announce to you that our vision just got bigger and we've set out to give you the very best of platform for Savings, Investment, learning and more.
Because our vision got broader and clearer, it is important to know that having "Bank" attached to our name will not serve the product updates which will be effected in the coming months/years, so we decided to pick a new name.
We're happy to introduce you to

SumoTrust

.
Yes, SumoTrust is same as SumoBank but with more and advanced savings and investment features to help you grow and better manage finances at a global scale.
The rebranding of SumoBank to SumoTrust came with some lovely updates/new features which include;
Addition of NUBAN ACCOUNT numbers: this will allow you have your own unique bank account numbers for transactions in your SumoTrust account. With the SumoTrust account numbers, you will be able to recieve money from any Nigerian bank into your SumoTrust kick account. see image below.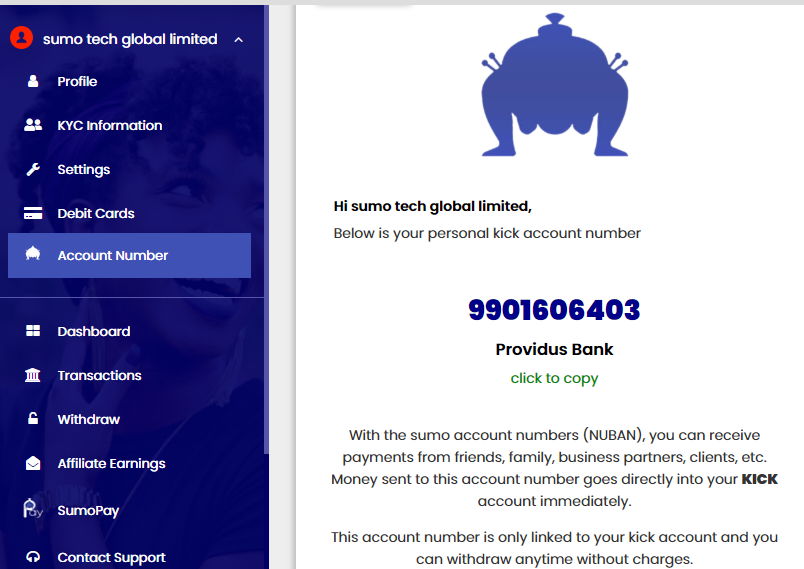 Group Saving feature:

This will allow you to go on a savings mission with a group of friends, family, associations, challenges, etc to reach a savings goal. Now you can start saving in groups with friends and family. See image below;
Our core values at SumoTrust will remain Save, Invest and Learn, as these will form the basis of our product updates which will be rolled out in coming months.
While we are adding and improving on the current features on SumoTrust, we're happy to let you know that our learn product will be announced a few months from now and will be released on Entorm.
This platform will enable you to teach or learn anything from anywhere in the world and SumoTrust will give you the power to get every premium course at a discount rate.
By Q2 (June 2020), we will introduce our unique investment product to you and it's going to be the first of its kind allowing you to grow wealth for as long lifetime. For that, all you need to do is make a contribution/investment and watch your money work and grow for decades. Doesn't it sound amazing already?
Thank you once again for your amazing support so far and cheers to a brighter future ahead for all of us!
Happy Christmas and Prosperous 2020 in advance.
GT Igwe Chrisent
CEO, SumoTrust
For the Sumobank SumoTrust team!